2006: The Year in Pictures
January: A late snowstorm made a very pregnant Dyke One stir crazy, and an anxious Dyke Two nervous about the road conditions.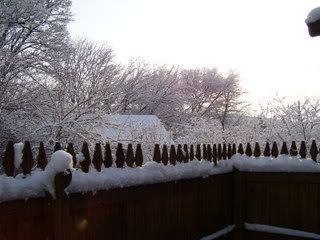 February: Bigfella made his appearance 10 days late and 10 pounds, on Dyke Two's birthday.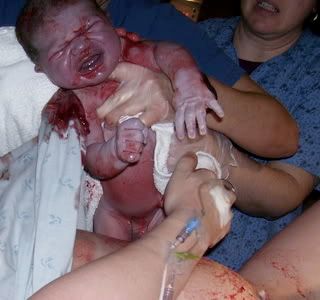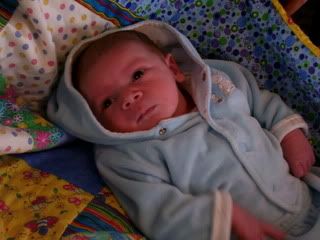 March: Bigfella nursed like a maniac, and went for his first solo excursion with Mommy.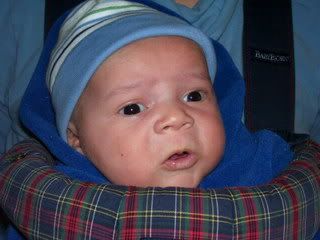 April: Bigfella mastered the Neglectosaucer, and briefly wore a shirt we like to think was tongue in cheek sent by his well-meaning Granny.
May: We went to a wedding and mastered sitting up.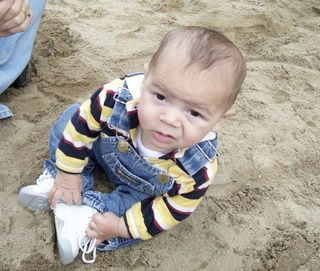 June: We went swimming at the lake and spent too much time blogging.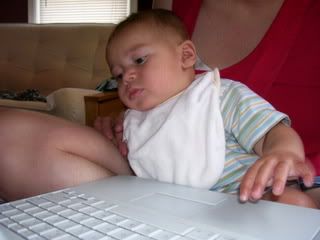 July: Sitting was easier, and we refused to wear our plaid hat from aunt and uncle.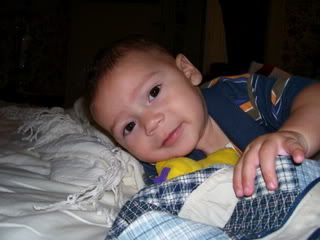 August: Bigfella stood with assistance, and Hounddog stood on guard.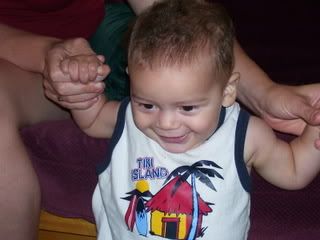 September: More standing, and a nice rubdown after a bath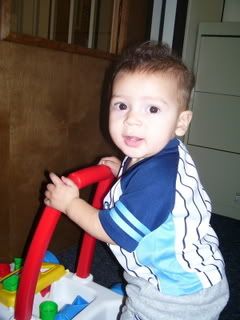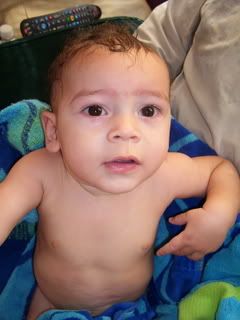 October: A warm day at the park, and a teething dragon for Halloween.
November: Bigfella voted at the beginning of the month, and walked at the end.
December: Ear infections, stomach bug, thrush and teething didn't stop us from celebrating Hannukah and Christmas. Party on...